More thunderstorms overnight. Sophie, oblivious to the receding thunder, rushes out to get her day started.
Bob takes a more cautious approach.
In the station car park a car sporting a Tupperware sign. Angus tells Bob he thought Tupperware was a 70's thing.
Bob and Angus go for a haircut. Or, to be more precise Angus has a haircut while Bob settles down for a nap. 'The Font' and Sophie head off to the market for flowers.
The barber is a gentleman of North African origin. He finds my French incomprehensible and I his.
He seems to think I come from Canada. Conversely he could be telling me that he's watching an episode of 'Rookie Blues' on a television that is playing in a corner with the volume turned down. He asks me to choose what setting I want on the electric clippers. I stress, three times, that I don't want it cut too short. '' You need a five but I not have five " he replies. By the time I've translated this he's already hard at work shearing. This he does in straight lines starting at the nape of my neck and running upwards . '' I got a two " he says cheerfully.
The Font and Sophie are at the station cafe enjoying a coffee, a bowl of water and a shared croissant. '' Goodness " says 'The Font' on seeing Angus. There is a moment of silence followed by the question "Did the barber have any other customers ? ". There is a longer pause and then '' It must feel better in this heat". This is followed a few minutes later with the observation " At least you won't have to go again anytime soon ".
'The Font' always tries to find the positive in every situation.
And here is an interesting factoid from Deutsche Bank :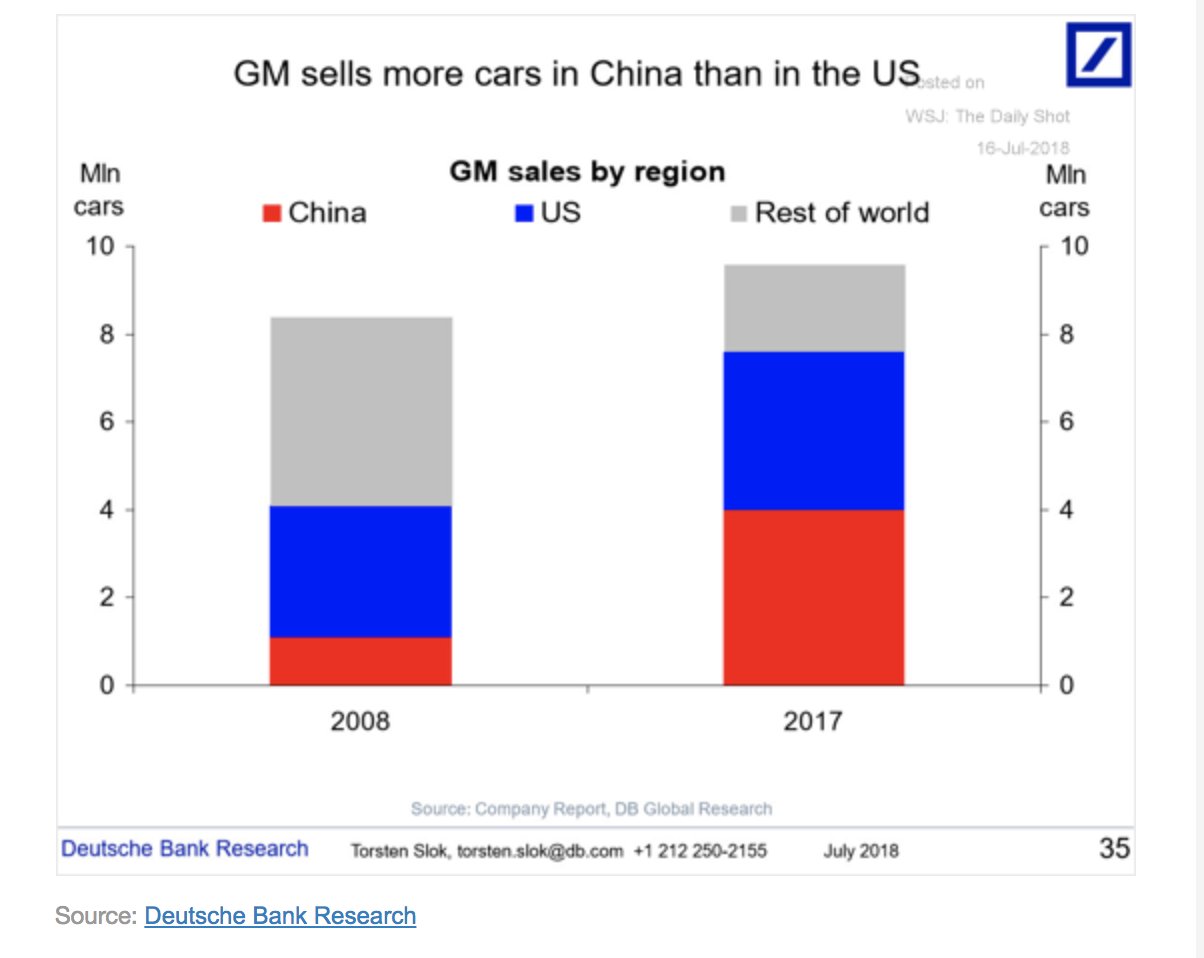 And some Friday morning esoterica . What did 17th century food taste like ?
https://resobscura.blogspot.com/2017/11/what-did-17th-century-food-taste-like.html