At half past three a storm blows down from the mountains. It hits the house square on with what seems like the force of a runaway train. Shutters rattle, downpipes creak , the watering cans I didn't put away scatter across the courtyard. Then, as suddenly as it's come, it goes. Silence. 'The Font' and the PONs sleep on quite unaware of our tree bending visitor. The owls enjoy a lengthy post storm conversation.
This morning Sophie takes a long, noisy drink from the water bowl at the front door. She is ready to bestow a cold wet kiss on her master but he's too quick for her and avoids the advancing, dripping, muzzle.
'Quick' is not a word associated with the ladies from the Women's Cooperative. Although it had been agreed that they would return after they recovered from their colds, probably sometime after Easter, four of them appear on the doorstep. Their approach to decorating runs to the scatter gun. Some furniture is moved in the hallway .....
..... and a bed is moved away from the wall in a downstairs bedroom. Wallpaper is put up. Some ceiling beams get a splash of paint ... others don't.
Despite the surrounding chaos Sophie adamantly refuses to move from 'her' spot in the hall. The top coat of paint on the skirting boards where she sleeps will need to wait until some future date.
Came across this simple little poem by Raymond Carver. Written in 1988. His last poem. The 'even so ?' at the end of the first line a genius hint of a longer more intimate conversation.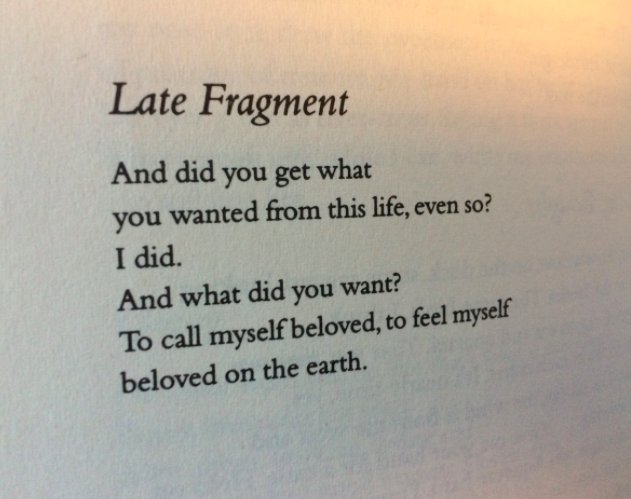 Googling the poem I found this which could be maudlin but is beautiful in its simplicity:

https://readalittlepoetry.wordpress.com/2013/06/14/late-fragment-by-raymond-carver/