Sophie slips out of the front door and disappears into the orchard. She returns twenty minutes later. The paws and the muzzle hint at mole hill excavating.
Big brother looks at her wearing his ' what did I do to deserve this ? ' face.
We stop at the storm drain. Sophie goes in search of badger poo. Bob has his ears tickled and the mechanics of 'shutdowns' explained to him. The shortage of TSA staff at JFK already causing long ( or longer than usual ) lines. Bob closes his eyes in a good imitation of sleep .
At the entrance to the motorway the gilet jaune protesters have been busy. The automatic pay booth has been petrol bombed. So has a speed camera on the motorway. Thankfully, there are no protesters to impede our morning croissant run.
Some added excitement today. We go to the motorway service station to fill up with petrol. Angus gets a coffee. The PONs get a walk around the car park. Tyres with scents of exotic places are carefully sniffed. Bob de-threats the rear tyres of a large Mercedes and a white butchers van. The thimbles and plastic Eiffel Towers at the pay desk don't seem to be selling. A Notre Dame snow globe is a new, and comparatively tasteful, addition to the the display.
The first time either of us had heard this piece was at a concert last night :

https://www.youtube.com/watch?v=O-CC8JyjktE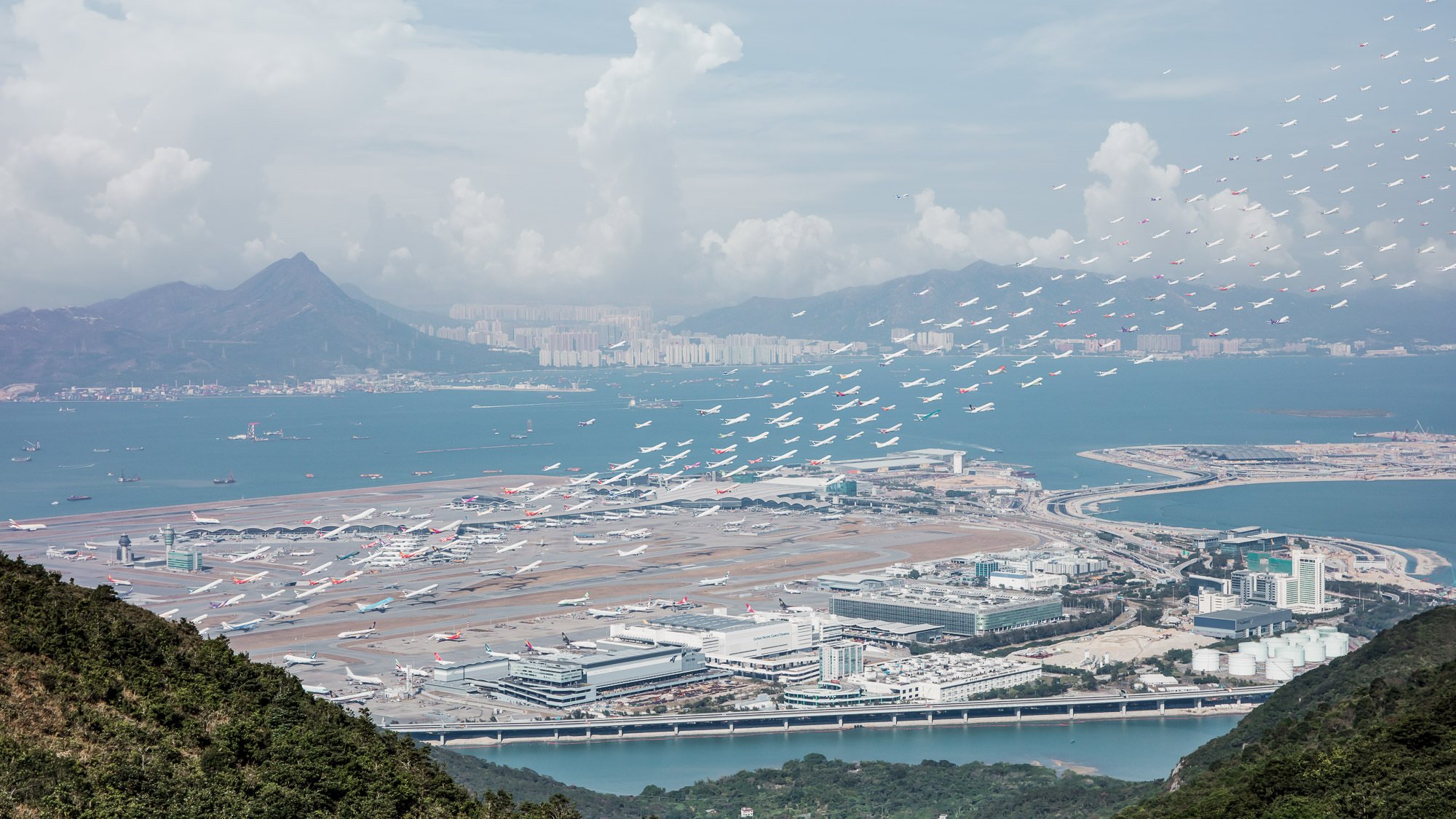 Brilliant. This is clever composite photo of every plane taking off from Hong Kong in daylight on January 18th last year.